Private Discuss Rooms
Plug'n'play equipment for high quality videoconferencing.
Immersive image quality
— Virtual meetings, like face-to-face interactions!
Our cameras offer outstanding image quality thanks to their premium lens, HD 1080p/30 resolution and x10 zoom, with no performance penalty.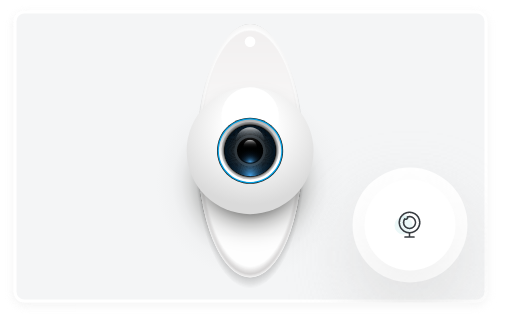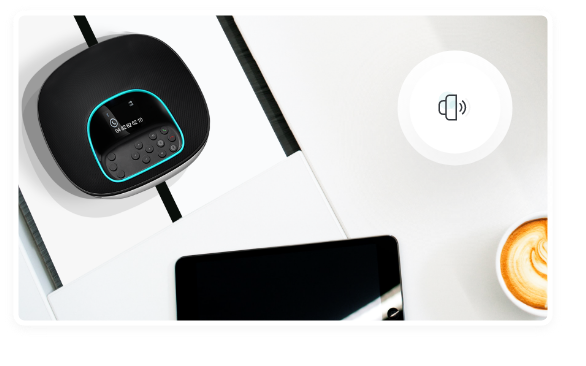 High definition sound
— Which closely reflects reality!
Acoustic echo canceller, noise reduction technology, plug-and-play USB connectivity, Bluetooth®... Our microphones allow smooth exchanges, powerful sound and precise audio clarity.

Large screen projection
— To ease visiocollaboration!
For a more immersive experience, better visibility and more interactive meetings, get an HD screen connected to the Private Discuss platform.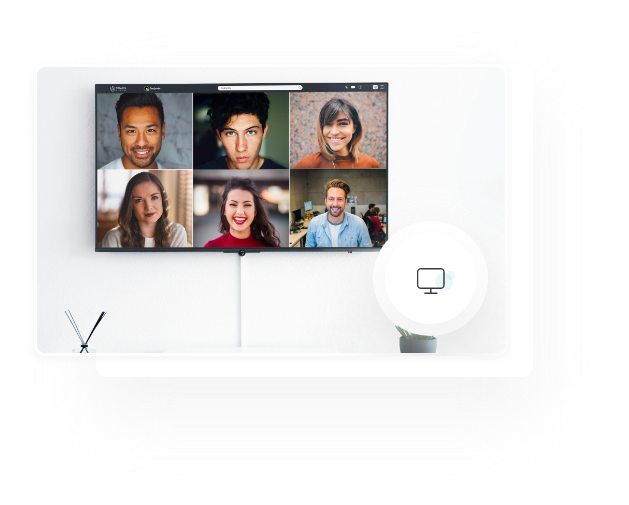 Our equipment fits your needs.
Whatever the size or shape of your meeting room, our equipment is fully customizable. Feel free to contact us for a custom quotation.