Create new user
---
Adding a user requires platform administrator. He is the only one with the authorization. If you are an administrator and want to create a new user:
-Click on the Settings icon at the bottom of the screen then on the `Console d 'administration´.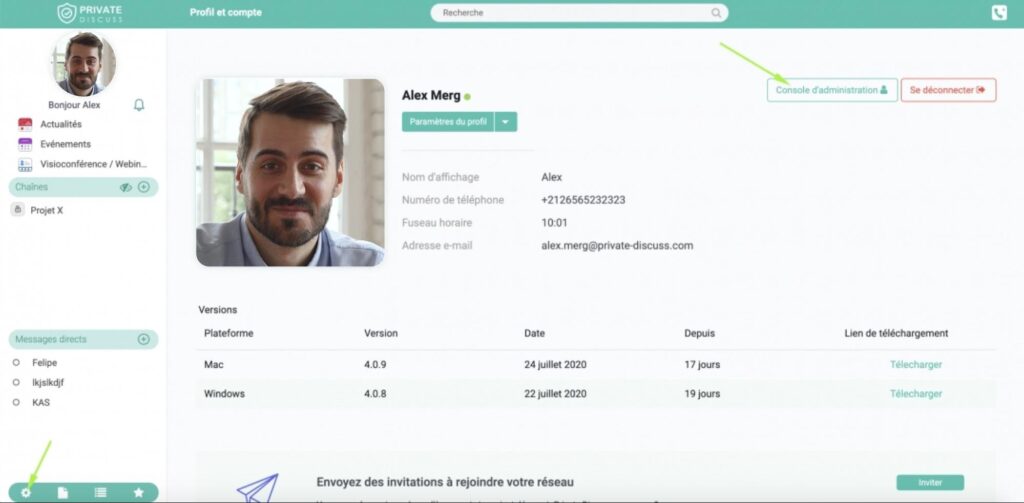 -Select `Manage Users´.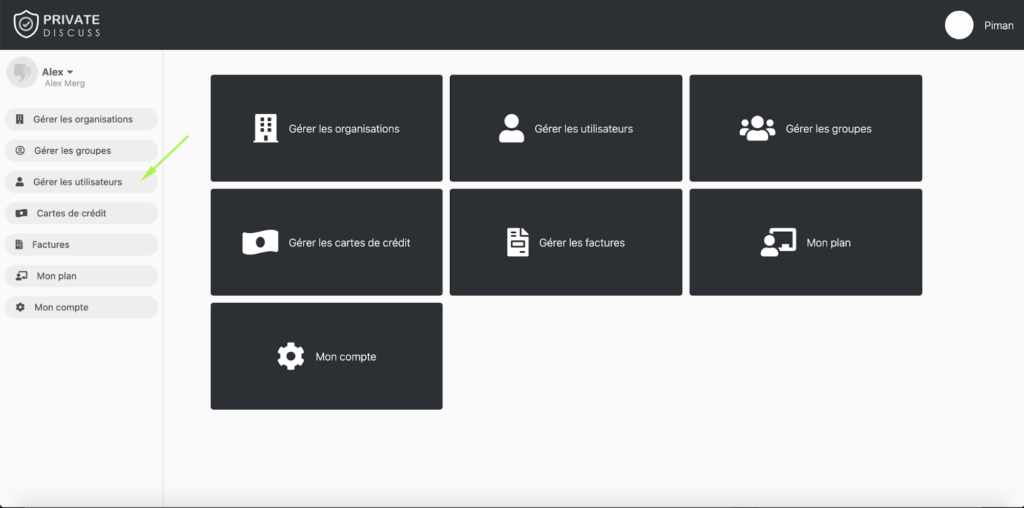 Then click `Add User´.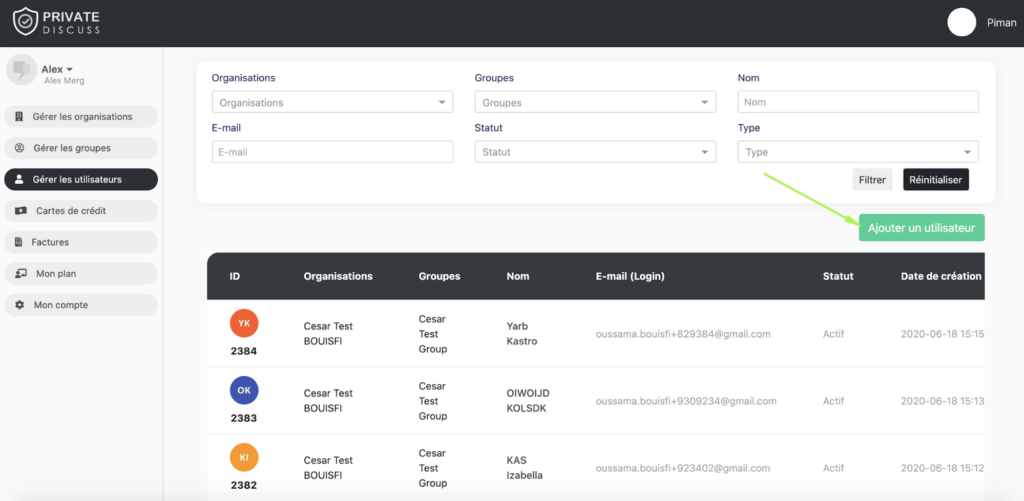 Fill in the new user information.
Note: if the new user is a one-time guest, mention it in the "Type" and set the date of deactivation of his account.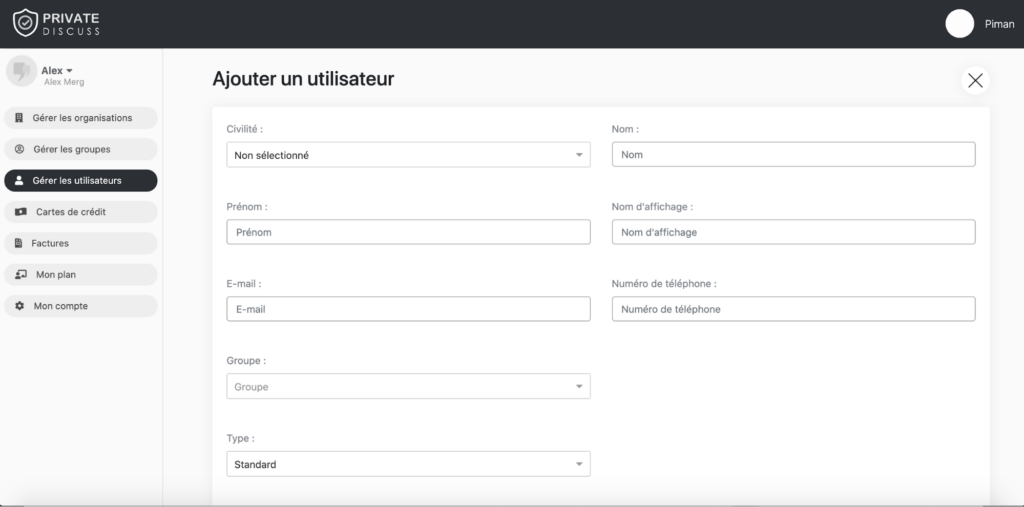 In the Contacts part, define the people to whom the new user will have access, therefore those with whom he will be able to exchange. This can be the whole organization, a specific group, or just a few users.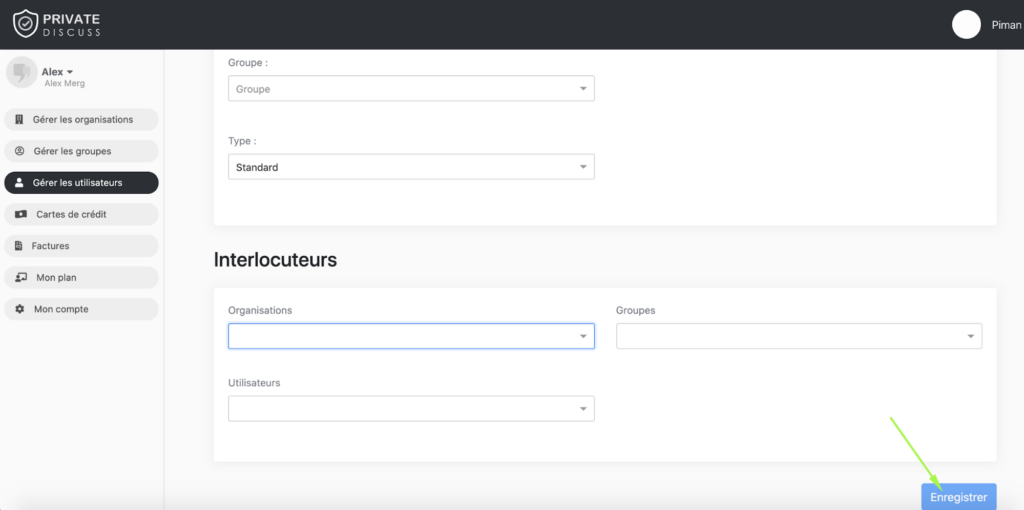 The new user then receives an email with their identifiers in their inbox, at the email address indicated when creating their account.