Bill management
---
To consult your invoices, click on the Settings icon at the bottom of your screen then select the button `Admin Console´.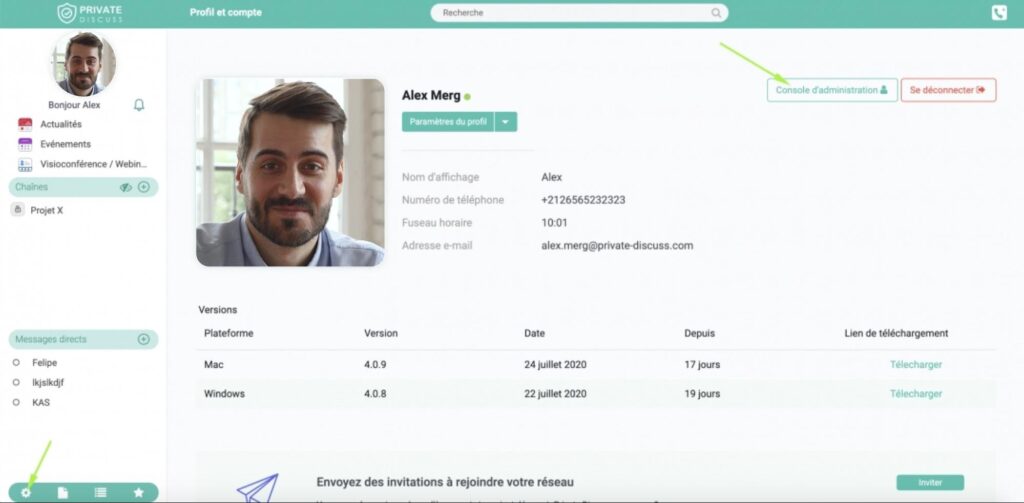 On this page, filter your search using the different criteria offered then click on `Filter´ to find your invoices.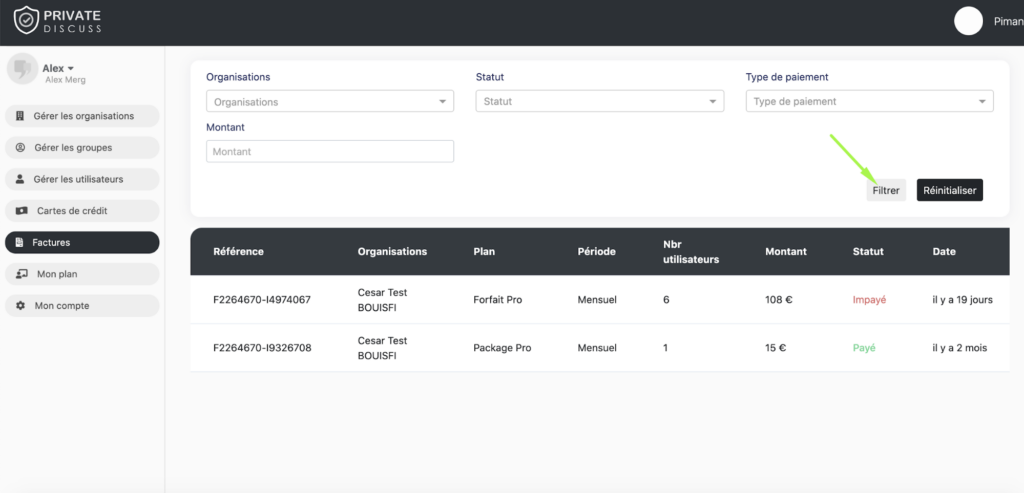 You can also pay your invoice online, by clicking on the three buttons to the right of the selected invoice.